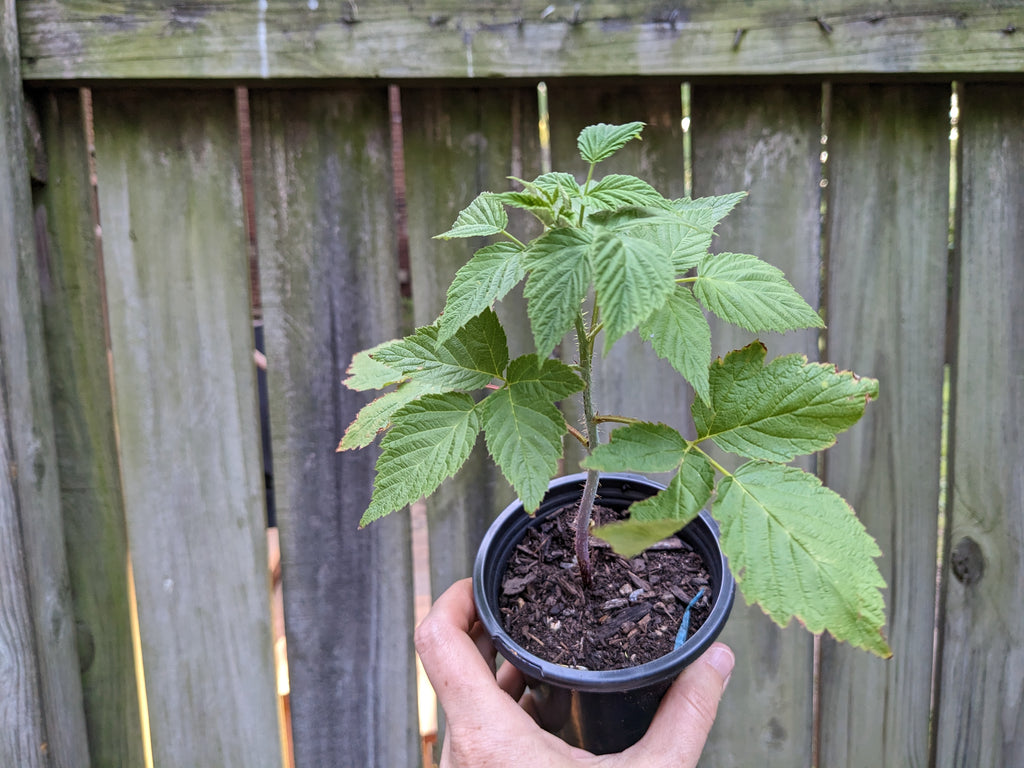 Plants - Black Raspberry (MO Native)
Rubus occidentalis. Black raspberry is one of those plants that will reward you with berries pretty much no matter what you do to it - but you will really love it more if you put this plant in the right place. Either "corral" multiple plants in a row, or find a small patch of land where it's easy to keep in check. However, if you have lots of space, you could always let this plant turn into a big ol' patch.
Order ahead for delivery or curbside pickup. If your preferred delivery time is full, please consider another day or curbside pickup.
*PLEASE NOTE* Our minimum purchase for delivery is $50. This item alone does not qualify for delivery.