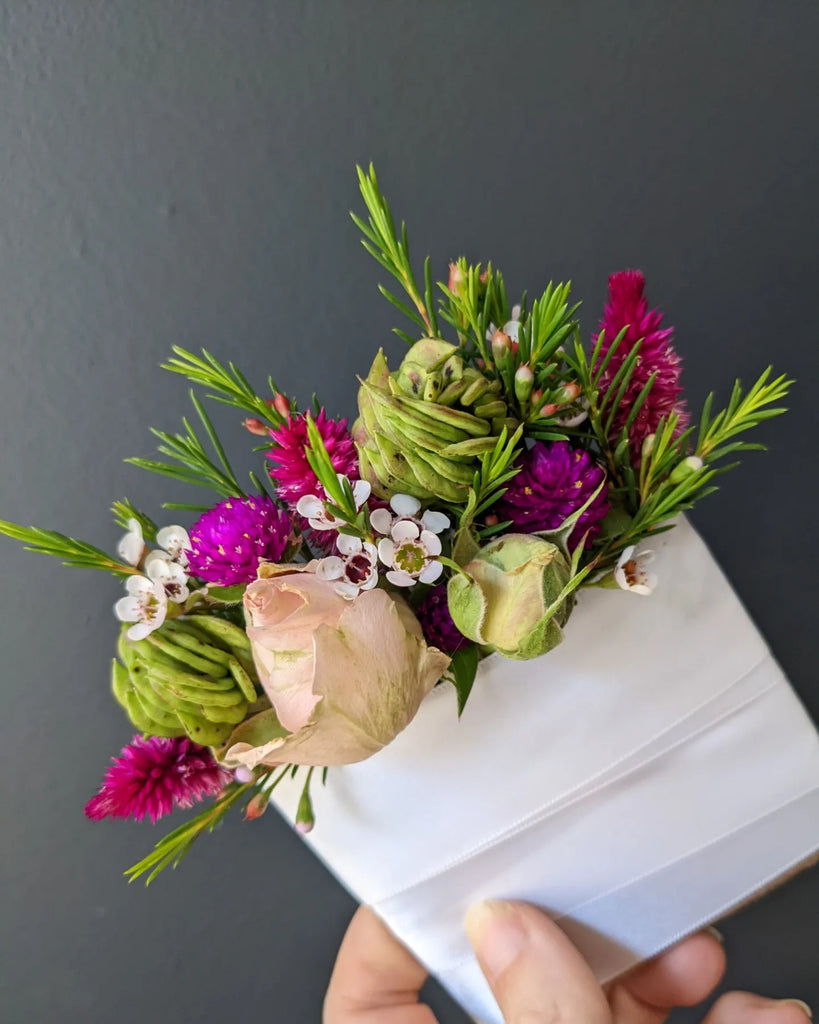 Floral pocket square
Imagine not having to deal with pinning a boutonniere on a jacket (especially when maybe you're a little nervous). Doesn't that sound nice? Enter the floral pocket square - which slides into standard jacket pockets easily while still providing some floral bling. This is a great option for people looking for something a little different!
If you would like specific colors or flowers, please include these details at checkout under "Add special instructions for your order," and we will do our best to accommodate the request. If you are looking for multiple items for a special event, please contact us for bulk pricing.
Order ahead for delivery or curbside pickup. If your preferred delivery time is full, please consider another day or curbside pickup.
*PLEASE NOTE* Our minimum purchase for delivery is $50. This item alone does not qualify for delivery.