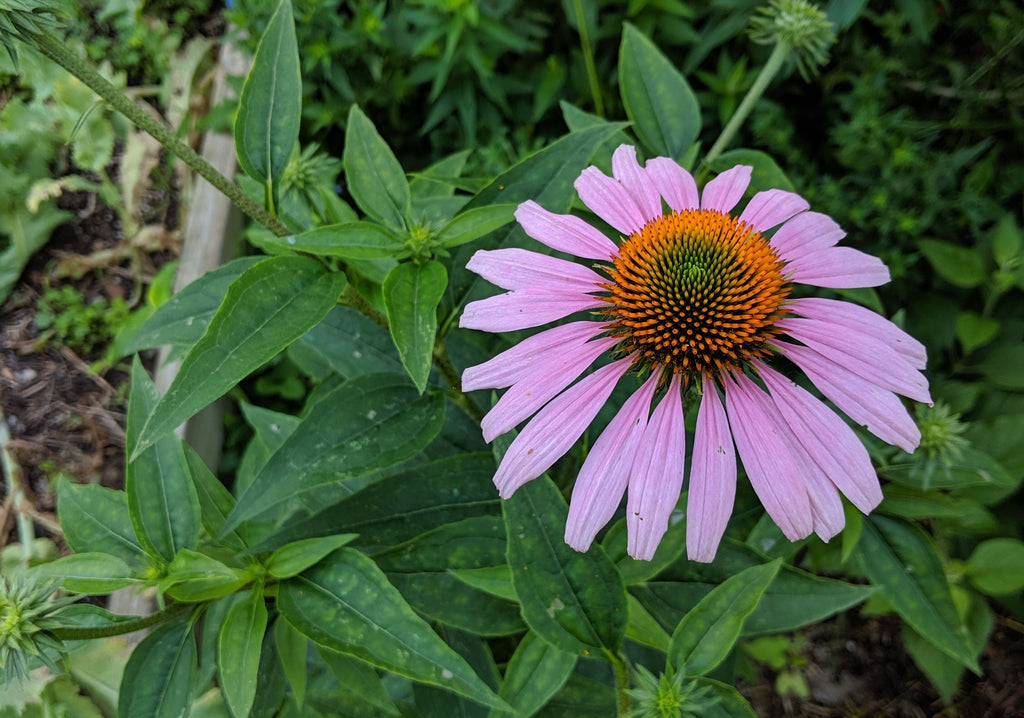 Plants - Purple coneflower (MO native)
Echinacea purpurea. Purple coneflower is a beautiful native staple in both landscaped gardens and more wild native plantings. Pollinators love this plant, and birds (especially goldfinches) may enjoy the drying seedheads in late summer and fall.
Order ahead for delivery or curbside pickup. If your preferred delivery time is full, please consider another day or curbside pickup.
*PLEASE NOTE* Our minimum purchase for delivery is $50. This item alone does not qualify for delivery.