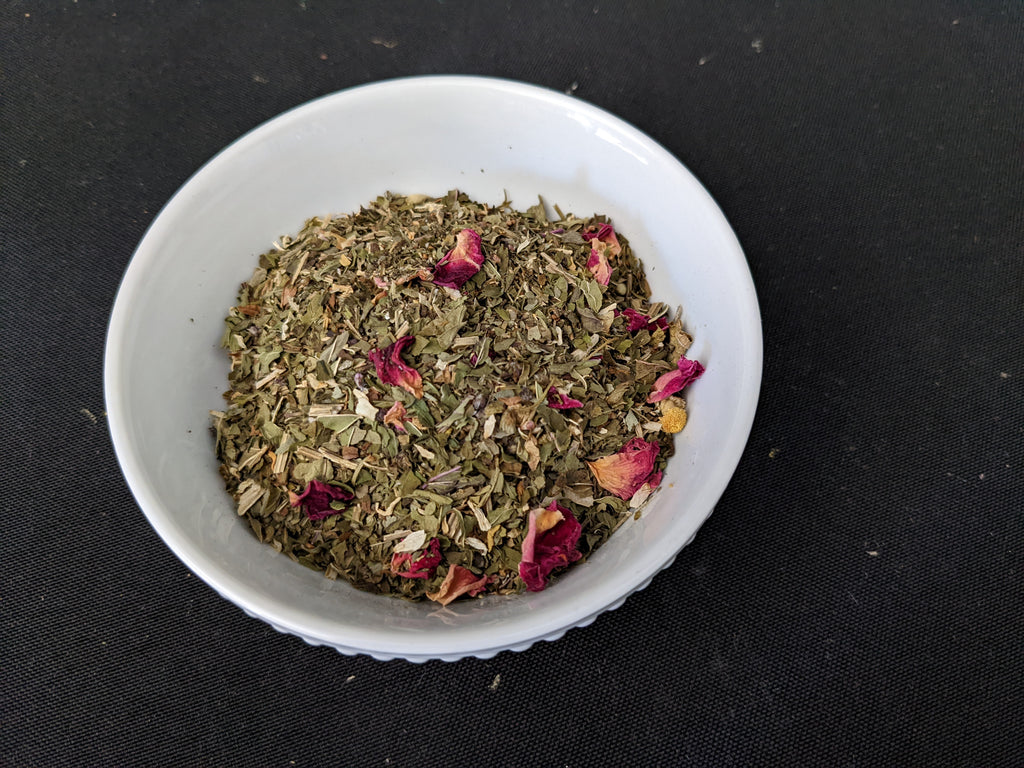 Cocoa Flora Tea from Relish STL
Add a package of tea to any other item in our shop.
Relish Herbal Care is sharing their hand-blended teas with us! Tea comes in 3 generous-sized compostable tea bags. This cocoa tea is a delicate and calming blend of cacao nibs with floral notes (and low caffeine).
Order ahead for delivery or curbside pickup. If your preferred delivery time is full, please consider another day or curbside pickup.
*PLEASE NOTE* Our minimum purchase for delivery is $49.99. This item alone does not qualify for delivery.